Jackson To Yellowstone: Map & Guide
June 18, 2021 / updated April 5, 2022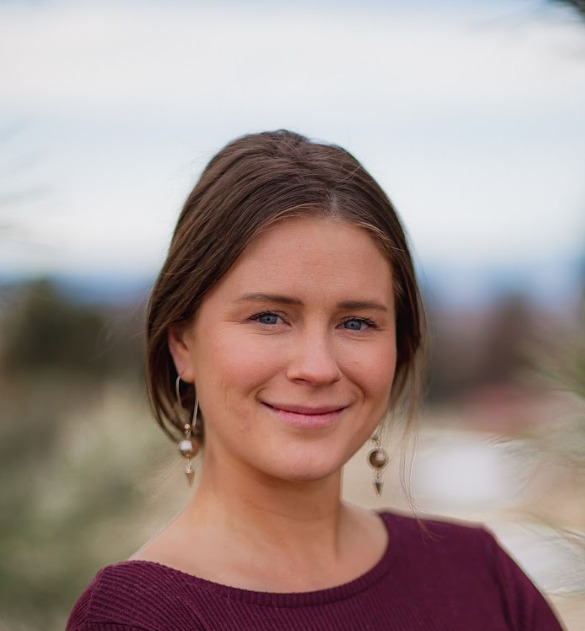 Whether you flew into Jackson Hole Airport or are stopping in as part of a road trip, there is plenty to see and do on the route from Jackson to Yellowstone. Live like a local in small-town Jackson, hike the Cascade Canyon in Grand Teton, and get a picture of Old Faithful -- these are just a few of the highlights in some of the most treasured areas in the Northwest.
It's a beautiful drive from Jackson Hole to Yellowstone National Park, and there is quite a bit to see! We've compile a comprehensive guide to navigating all of the attractions and stops and we have included plenty of tips for an excursion through Grand Teton, as well! Adventure on...
Jackson
Tucked between the Gros Ventre and Grand Teton mountain ranges is the valley of Jackson Hole, with the town of Jackson within it. There are remnants of its 19th century settlement past still standing, sprinkled among the modern amenities travelers can expect in a small town. Don't worry -- there's plenty to do in its scant three square miles!
When you arrive in Jackson, there are plenty of places to stay before heading out on the road to Yellowstone. From the classic mountain luxury of the Wyoming Inn to any number of AirBnbs, you're sure to find comfortable and convenient lodging.
Unwind with a glass of vino at Bin22 or enjoy more red-blooded American fare at the Mangy Moose up the road a bit in Teton Village. There are dozens of places to choose from in the bustling town of Jackson, so load up; your Grand Teton and Yellowstone adventure awaits!
Head out on US-191N to make your way to the parks. Within just a few minutes, you'll have officially entered Grand Teton National Park.
Grand Teton
Just thirteen miles up from Jackson and a left onto Teton Park Road is the Craig Thomas Discovery and Visitor Center, which is a great spot to stop before exploring the park (open May 1 to October 31).
The impressive glass, wood, and stone 22,000 square foot facility was built to match the beauty of its surroundings. There, you can peruse the informative exhibits, chat with a park ranger, and pick up souvenirs in the gift shop. This is a great place to find out about road closures or any other safety information before entering the park proper.
Continuing north through the Moose Entrance headed for Jenny Lake, there are a few lookout points and other spots of interest along Teton Park Road (also open May 1 to October 31). Get your camera ready for elk sightings at Windy Point Turnout and have a picnic at the Cottonwood Creek Overlook (public restrooms available here).
Once you've arrived at the popular (read: prepare for crowds!) Jenny Lake, there's plenty to do. Fish, swim, or boat in the lake, or take a hike. Some trails will require backcountry permits, which can be acquired at the Jenny Lake Visitor Center. You'll definitely need a permit if you intend to hike out and camp overnight! Tent camping is available at the Jenny Lake campground (right at the visitor center) from May 1 to September 26, but make your reservations early as there are only 51 spots available.
For an easier hike with outstanding views, take the mile-long round-trip to the cascading Hidden Falls. You can even catch a shuttle to the Falls as a more accessible option, but check hours and pricing before you go.
Experienced campers may prefer a more rigorous adventure to Hurricane Pass, a 20-ish mile hike that'll take you down the South Fork of Cascade Canyon. The trail is relatively easy for just over four miles, and then it's an uphill climb for more than five miles, with the end goal of the 10,400ft Hurricane Pass. It's well worth it for the seasoned, though: you'll pass the beautiful Schoolroom Glacier before witnessing the splendid panoramic view of the Grand, Middle, and South Tetons.
Regardless of your hike duration, be on the lookout for grizzly and black bears. Never approach or antagonize wild animals! Speak with a park ranger about weather conditions, as well -- sometimes snow is still present through mid-July.
Further north of Jenny Lake and a turn onto the Jenny Lake Loop sits the Cathedral Group Turnout, where you can view the Teewinot Mountain, the Grand Teton and Mount Owen without hiking through Cascade Canyon. According to the National Park Service's website, "This turnout captures both the beauty of the Teton Range and the power of earthquakes to change the landscape."
Continuing to follow Teton Park Road will hug you against the southern edge of Jackson Lake. Boaters can launch from Spalding Bay (up Spalding Bay Road) and even camp on Elk Island in the center of the lake. If you don't have your own boat and visit between May and early August, you can take scenic lake cruise, with options including a breakfast cruise that leaves at 7:15a or later launches filled with history and information about Grand Teton.
Connect back with US-191N following the Jackson Lake Dam Overlook if you're aiming to continue on to Yellowstone. For another day or so of camping in Grand Teton, check out available campsites here.
Yellowstone
If you decide to forgo Grand Teton Park altogether (I mean, you do you, but you're really missing out!), then the trip from Jackson to the South Entrance of Yellowstone is 57 miles, or about an hour and twenty minutes following John D Rockefeller Jr Memorial Parkway. Either way, it's a scenic drive with plenty of mountains and a peek at the northernmost shore of Jackson Lake.
For a fee schedule, check here, and also use that guide to reference any changes the park may make in these unprecedented times.
By coming up through the Southern Entrance, your first wild encounter will be the West Thumb Geyser Basin, which isn't just gorgeous on itself but also offers lakeside views. Here you can camp (tent and RV) at Grant Village Campground. There are 400 sites for reservation. Boaters can also launch into the West Thumb and sail on into Yellowstone Lake from here.
Old Faithful
Another half hour (19 miles) around 191N will bring you to Old Faithful in the Upper Geyser Basin of the park. Old Faithful is perhaps the most famous and famously unpredictable landmark of Yellowstone, and you'd be remiss to skip it. This is also where you can stay in a real bed for the night if you so choose, but just like with Grand Teton, be ready for crowds and book early. There are no campgrounds in this area.
There's also the opportunity to hike out, ski, or snowshoe using Old Faithful as the base. Hike along the paved Upper Geyser Basin Trail for views of Fairy Falls and the Grand Prismatic Springs, two spectacular hydrothermal features of the park that are absolutely worth the hike.
If you're looking to really rough it, you can hike the 17-mile round-trip to Shoshone Geyser Basin via Grant's Pass, which crosses the Continental Divide. Exercise caution: there are no boardwalks at the basin.
In addition, bison, elk, bears, Bighorn sheep, wolves, and many other animals call Yellowstone home. Most of them are dangerous to encounter; all of them deserve your respect. Keep your distance and follow park guidelines on what the appropriate distance looks like.
Backcountry hiking permits are also available at Yellowstone, and if you'd like to stay close to Yellowstone Lake, there are plenty of opportunities to backcountry camp. If you'd like a guide, there are a number of approved overnight backpacking guides for hire available.
Heading North If you're just planning to drive the Grand Loop, it is 142 miles of beauty and not recommended to tackle all in one day. What you can't miss, however, is the Canyon Village and Grand Canyon of Yellowstone.
Rather than following 191-N toward Old Faithful, turn onto US-20 E and follow the western shore of Yellowstone Lake. This is just a 36-mile drive up to truly breathtaking landmarks. Once there, you can choose from a variety of day-hiking routes such as the Howard Eaton Trail, where you'll bypass four different lakes, or on up the Observation Peak Trail for unrivaled views of the park.
Regardless of the routes you choose, make sure to wear appropriate shoes and check the weather. Talk with a park ranger or guide before heading out on longer hikes in order to be fully prepared. Please consult the NPS's safety guide for more details.
While this is by no means an exhaustive list, this guide from Jackson to Yellowstone (with a Grand Teton bonus!) should provide a solid foundation of things to do and see on your trip! With over 2.2 million acres, the possibilities of Yellowstone are endless.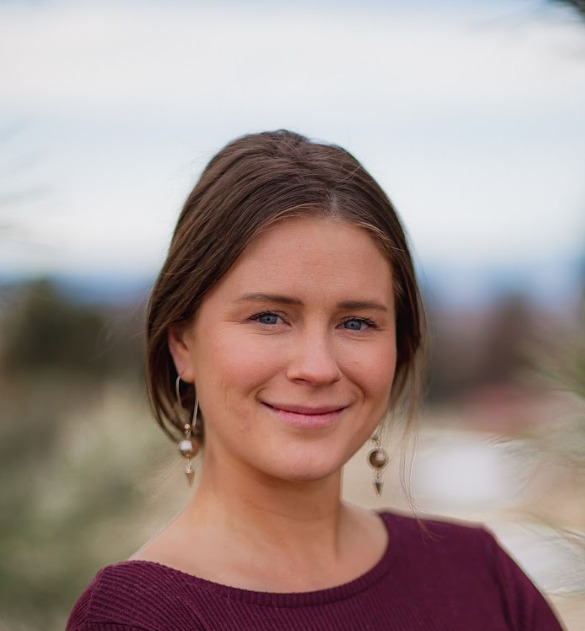 Niki B
Tourbase Owner, Fly Fishing Guide
Owner, Jackson Hole Tourbase
Top-Rated Jackson Excursions
These tours highlight the very best of Jackson and the surrounding area
More Helpful Information For Your Trip to Jackson Hole
Discover the best of Jackson Hole with outstanding guides and local knowledge.